Reveal Plastic Surgery
2581 Samaritan Drive #102
San Jose, CA 95124
Phone: (408) 356-4241
Monday-Friday: 9 a.m.–5 p.m.

LATISSE®
There's a new way to improve your appearance without surgery. With improved eyelash growth, San Jose women are finding that they look more attractive and more feminine without significant time or expense. It's a subtle change that can make a big difference. We offer LATISSE® to help you grow eyelashes that are longer, fuller, and darker.
To learn more about noninvasive procedures for looking your best, request your free cosmetic consultation online or call our office at (408) 356-4241.
LATISSE® Eyelash Enhancement

Before & After Photos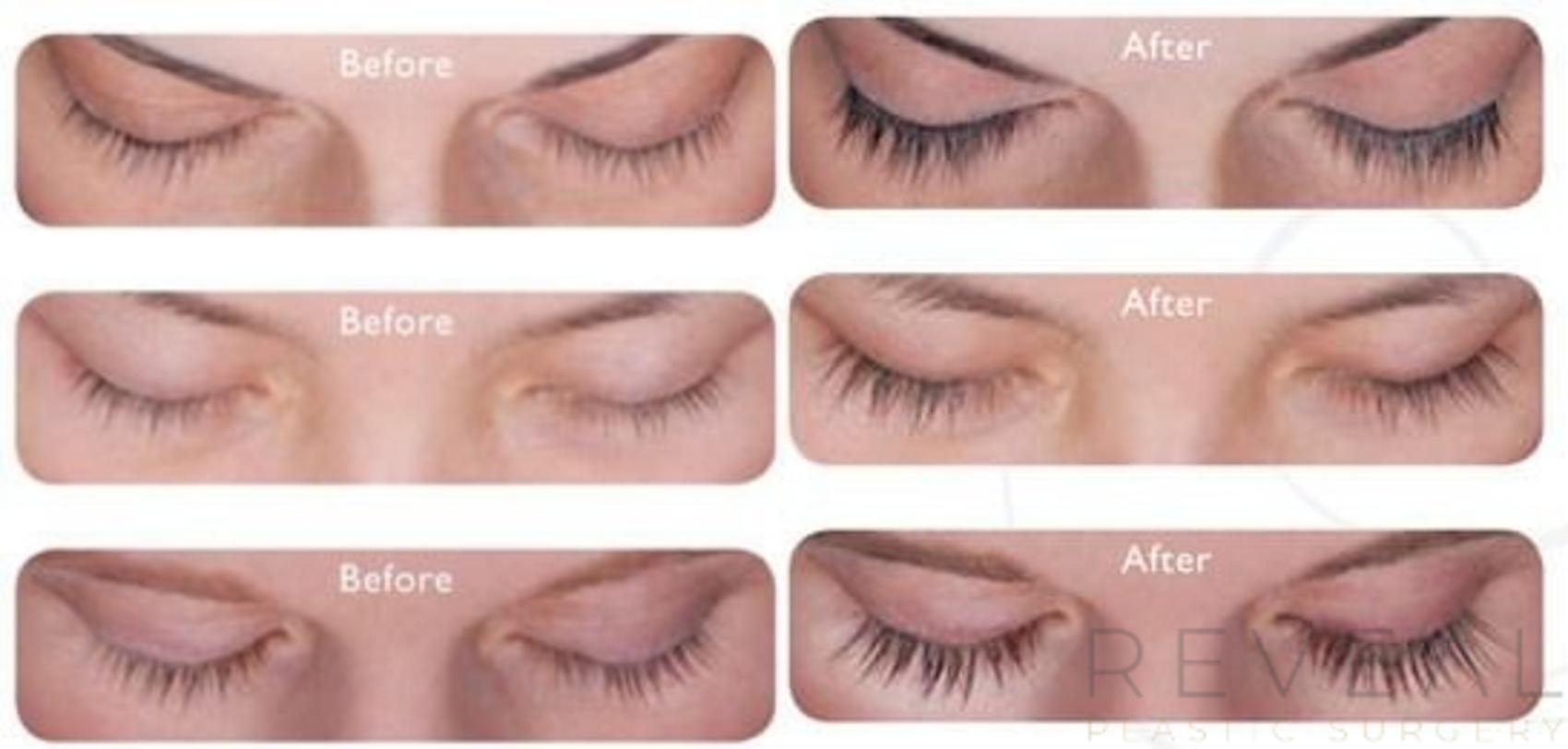 Before & After
Case #30
Latisse- San JoseLATISSE® solution is a prescription treatment for hypotrichosis, the medical name for having inadequate, or not enough eyelashes. Latisse is an FDA-approved treatment, used to grow eyelashes, actually making them longer, thicker and darker. Patients apply the solution nightly with a supplied br...
Read More
Keep in mind that each patient is unique and your results may vary.
Understanding LATISSE
LATISSE is the first FDA-approved treatment for people with inadequate eyelashes and is available by prescription only. The active ingredient improves the appearance of eyelashes by extending the duration of the growth phase and increasing the number of eyelashes produced.
Our Plastic Surgeons
Our board-certified plastic surgeons have decades of combined experience performing cosmetic procedures for the face, breasts, and body. Their expertise, superior care, and impressive outcomes draw patients from across the San Francisco Bay Area. Their caring, down-to-earth personalities cultivate lasting doctor-patient relationships.
What to Expect
LATISSE should be applied to the base of your upper eyelashes each night. Your face should be thoroughly cleaned and contact lenses should be removed before application. You may experience some redness or mild irritation, but these should fade with repeated use and are not an indication of a more serious side effect. Results can be seen in as little as 4 weeks with the full benefit of these simple at-home treatments being achieved after about 16 weeks.
Look Your Best
for Less
Reward yourself by becoming a member of the Allē rewards program and save money on BOTOX® Cosmetic, JUVÉDERM® and more.
Find Out More
Your New Look
Unlike messy eyelash extensions, San Jose LATISSE treatments enhance your own real eyelashes that look naturally beautiful from the moment you wake up in the morning.