Reveal Plastic Surgery
2581 Samaritan Drive #102
San Jose, CA 95124
Phone: (408) 356-4241
Monday-Friday: 9 a.m.–5 p.m.

Neck Lift Before & After Case 123
*Keep in mind that each patient is unique and your results may vary.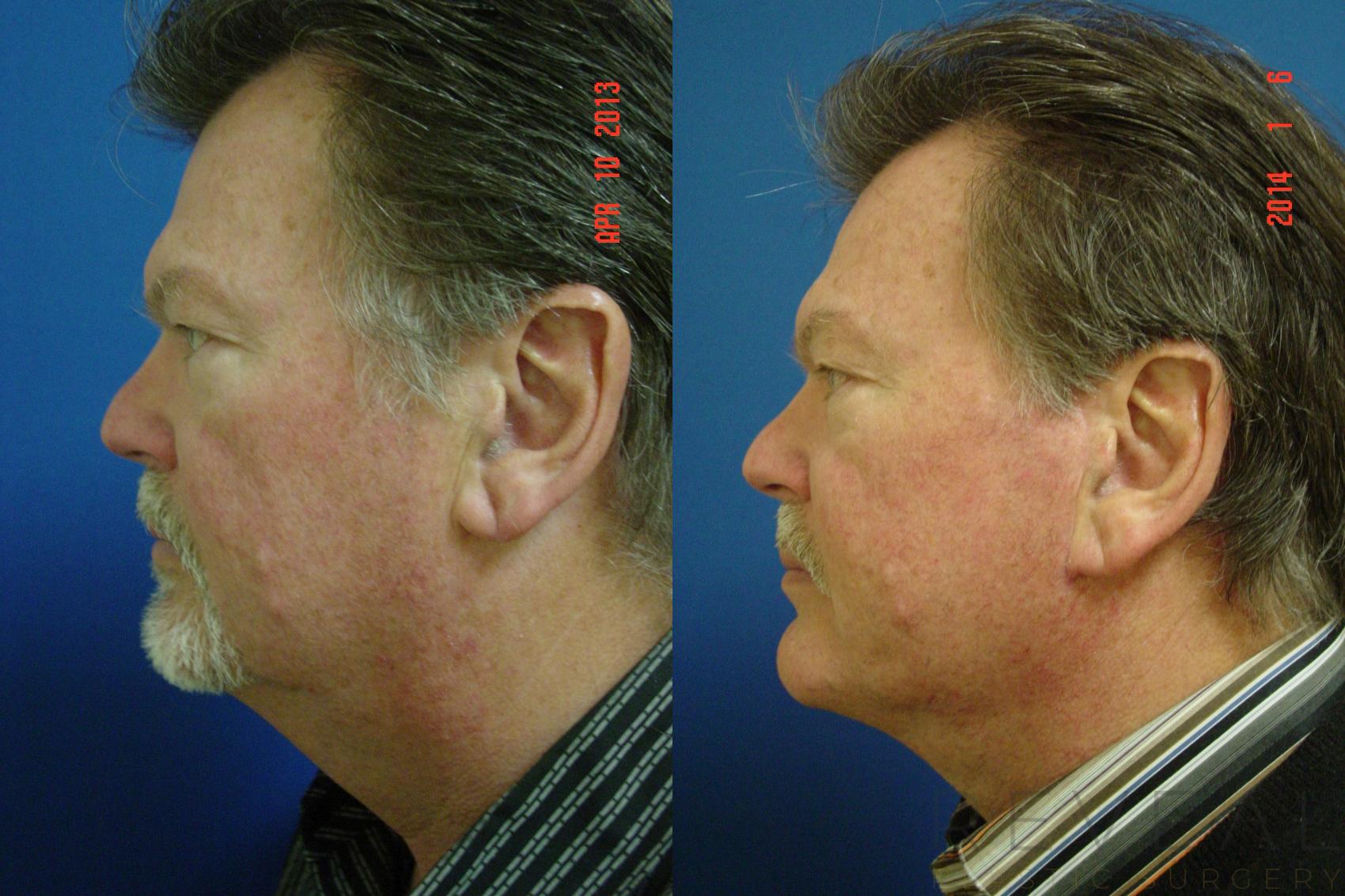 Before & After

Face Lift and Neck Lift –San Jose
Men and women in Silicon Valley are interested in Face Lift and Neck Lift surgery. This patient came to our San Jose Plastic Surgery office, concerned about some of the changes that naturally come with aging. They include changes in the skin's elasticity, and the way fat is distributed. These changes are different for all of us.
In his case, the concerns centered on loosening skin in the mid and lower face, and the fat distribution in the central neck area. Both of these are very common changes. He discussed the various options for facial rejuvenation with Dr. Lepore, and decided to have a mid-face lift procedure, and a neck lift with Vaser-assisted tumescent liposuction of the neck. Less than two weeks after the surgery, the sutures were removed, and even the initial results were obvious. The 'After' photos, taken several weeks later, show the improvement in the contour of the lower face area, and the significant definition achieved in the neck, chin, and jaw area. The patient continues his post-surgical care program, and is very pleased with his results.
Procedures Performed
View All Patient Photos