Reveal Plastic Surgery
2581 Samaritan Drive #102
San Jose, CA 95124
Phone: (408) 356-4241
Monday-Friday: 9 a.m.–5 p.m.

Facelift Before & After Case 6
*Keep in mind that each patient is unique and your results may vary.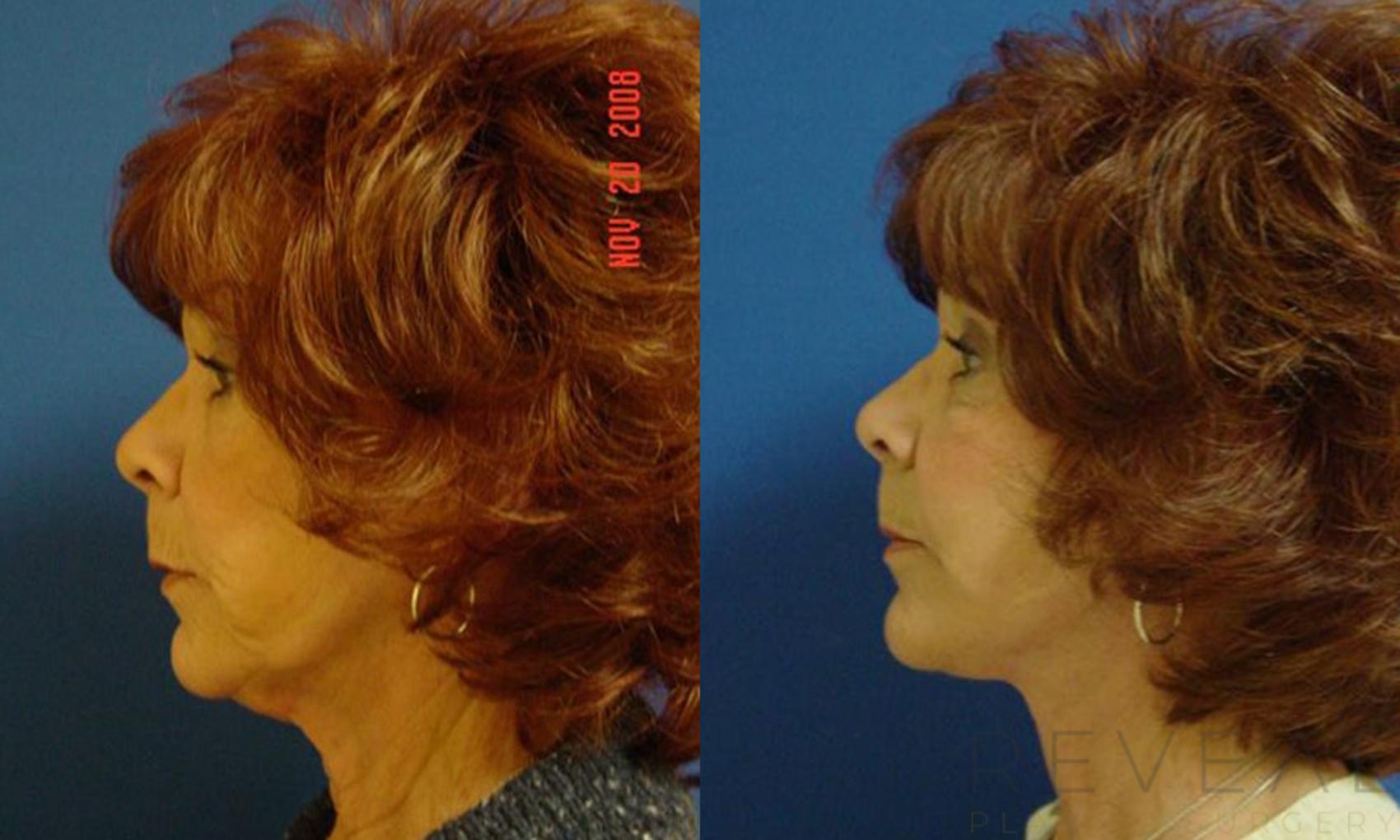 Before & After

This patient, in her mid-60s, was interested in facial and neck rejuvenation in San Jose. After discussing her goals, and the options for achieving them, we decided that her best result would include a facelift, with a peri oral chemical peel, to smooth and tighten the skin around her nose and mouth.
In San Jose, facelift surgery can take from 2 to 4 hours to perform, and can be done under local anesthesia with I.V. sedation, or general anesthesia. Most patients having these procedures can return to regular activities in one to two weeks.
After her facelift and neck rejuvenation, this patient was very happy with her refreshed facial and neck contours, and overall more youthful appearance.
Procedures Performed
View All Patient Photos