Reveal Plastic Surgery
2581 Samaritan Drive #102
San Jose, CA 95124
Phone: (408) 356-4241
Monday-Friday: 9 a.m.–5 p.m.

Facelift-Neck Lift-Eyelid Lift
*Keep in mind that each patient is unique and your results may vary.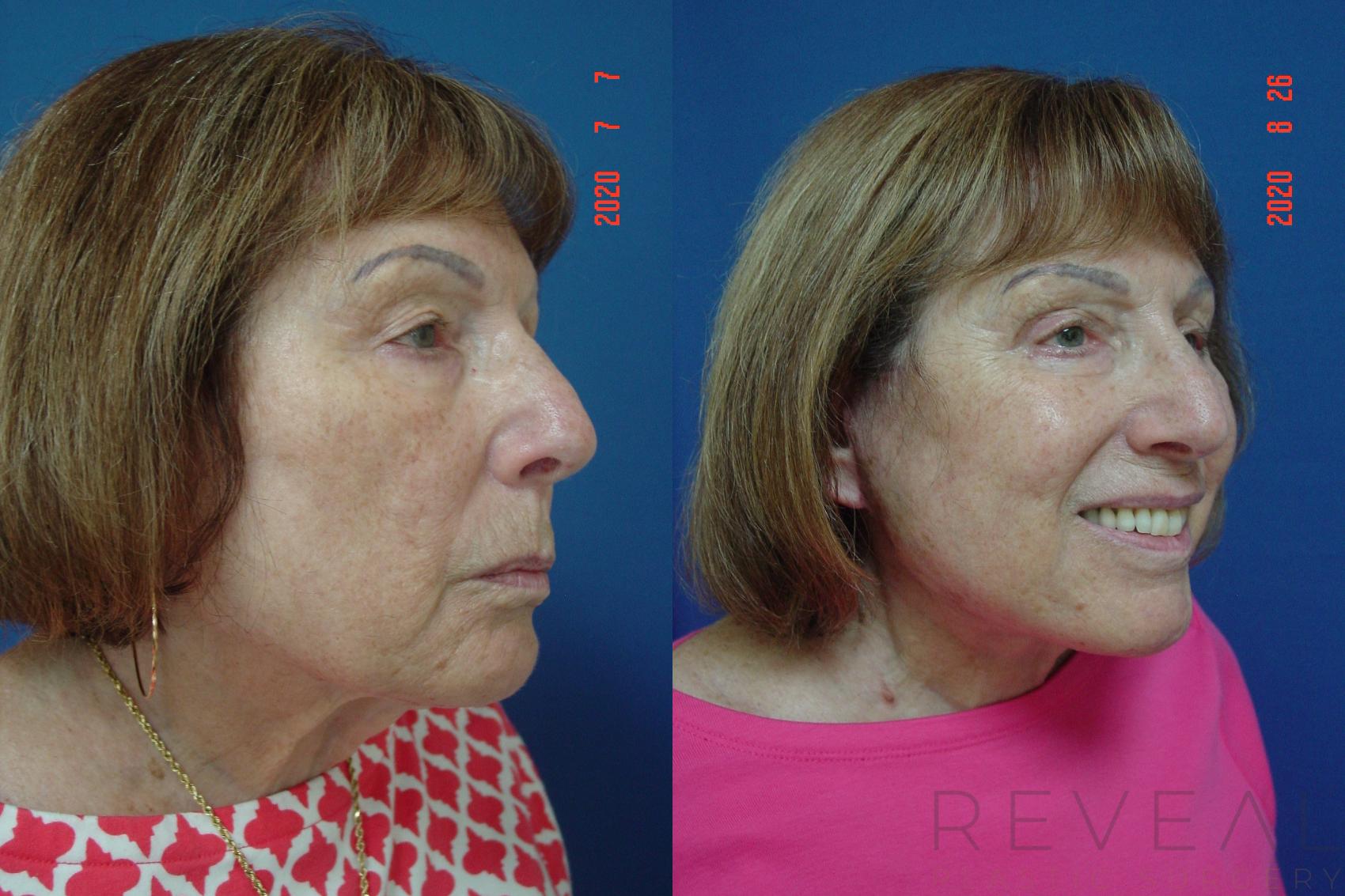 Before & After

Facial Rejuvenation
Our lovely patient kept smiling throughout her 'after' photos. At a bit over 80 years young, she wanted a little facial rejuvenation. She had facial surgery previously, and now wished for some conservative improvement. She had a SMAS mid-facelift, and Neck Lift. Because she had previous eyelid surgery, Dr. Lepore performed upper and lower lid Blepharoplasty or Eyelid Lift, tailoring fat pads, and tightening the skin on her upper and lower lids. After photos at 6 weeks. She looks refreshed, and is very pleased with her results.
Procedures Performed
View All Patient Photos