Reveal Plastic Surgery
2581 Samaritan Drive #102
San Jose, CA 95124
Phone: (408) 356-4241
Monday-Friday: 9 a.m.–5 p.m.

Facelift / Neck Lift
*Keep in mind that each patient is unique and your results may vary.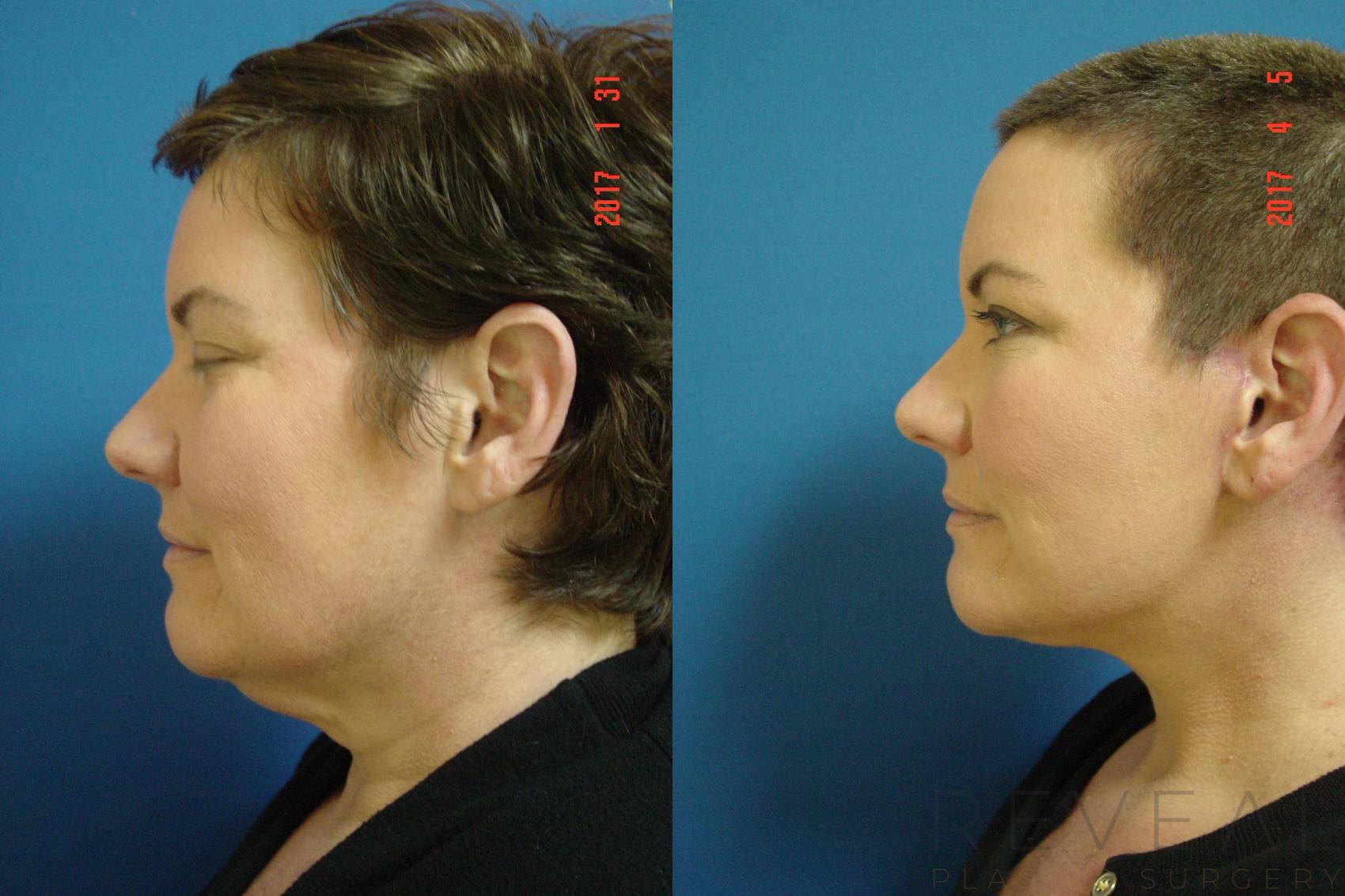 Before & After

This patient, in her 40s, is bothered by the changes to her appearance being caused by loosening facial and neck skin.
She is experiencing some early formation of jowls (loosening skin along the jawline), and has some excess fat beneath the chin, adding to the appearance of sagging in the neck.
She underwent Facelift surgery to restore the appearance of the mid and lower face, as well as a Neck Lift. During the Neck Lift procedure, Vaser ultrasound-assisted Liposuction was performed, for removal of the excess fat, and additional tightening of the skin. Both procedures were performed in the same session.
Our patient is pictured 8 weeks following her surgery, and is very pleased with her restored and rejuvenated facial and neck contour.
About This Patient
View All Patient Photos